ALERTS
TULAMEEN F.S.R. has been fixed to 22K.  Apparently ATV's are getting through Tulameen and Britton FSR's problem areas.  Definitely no vehicles getting to Tulameen – might take a year to fix some bridges.  There's several mud slides they are assessing as well.



Welcome to Coq Snow.  Our riding area is just off the Coquihalla Highway, Exit #228 (Britton Creek rest area) between Hope and Merritt B.C.  (Show Map And Directions).  We have great riding areas for Beginners to Expert riders.  We groom over 100 Km of trails, giving easy access to different riding areas. We even have groomed trails through the Alpine so beginners can also enjoy the Alpine.  Our main trails to Alpine are quite short... Henning Alpine is 4Km from our Main Parking lot, Thynne Alpine is 3Km and 10-K Alpine around 15Km.   We have lots of areas with Simple Terrain so you can have a fun/safe day even during High avalanche conditions.  We also have two cabins in the Alpine stocked with firewood.  All the wet West Coast weather dumps as snow on the Coq, so frequent Awesome snow days. There's also accommodations right next to the riding area... Coquihalla Lakes Lodge.  We have our own parking lot, so lots of room for any size rig you might have and very easy access just off the Coquihalla Hwy (4x4 recommended).  We also added a loading dock and a heated changing room in the parking lot area...  how about that.  Check out the Coquihalla Summit for an awesome sledding experience.

Current Grooming
DONE FOR THE SEASON

May 27 Fri – road to 10-K basically all gravel to 2-K…. no way to drive past 2-K wash-out.  Lower Henning Trail mostly gravel and snow filled wash-out is washing away.

May 21 Sat – road to 10-K still covered with snow, but getting thin in spots.   Henning has minimal snow until 2nd corner.

Apr 23 Sat – 10-K Trial Up to Cabin

Apr 22 Fri – Henning Trail Up & Top Loop, Henning Peak

Apr 14 Thu – reports are… trails are still good condition.  May Groom Sat night if it's busy

Apr 8 Fri – 10-K to Cabin, Henning Top Loop, Henning Peak, Thynne trail up to Ridge



Trail Grooming Status
H E N N I N G   M O U N T A I N 
Trail to Cabin – APR 22
Henning Peak – APR 22
Coq Hwy – APR 22
Avalanche – APR 22
Polaris – MAR 4
Ski-Doo – FEB 11
Pipeline North – closed
Pipeline to Coq Lakes – APR 1

T H Y N N E   M O U N T A I N
Trail Up to Ridge – APR 8

1 0 – K   (COQUIHALLA MTN)
Trail to Cabin – APR 23
Cranberry Loop (16-K) – FEB 12
Britton FSR – JAN 15 (closed 5-8K)
B5 Clearcuts – MAR 11
Grasshopper – JAN 15
Holm FSR South – FEB 20
Holm FSR North – FEB 20
Skwum FSR – FEB 20



Calendar Events
May-Oct  Time for Summer power sports…  ATV's, Jet Boats, Dirt Biking, Racing, etc.    Will let you know when we plan Firewood & misc project days.



BC Highway Webcams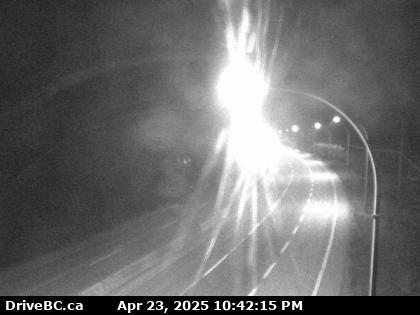 Portia N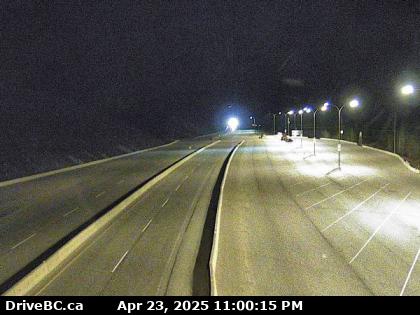 Box Canyon N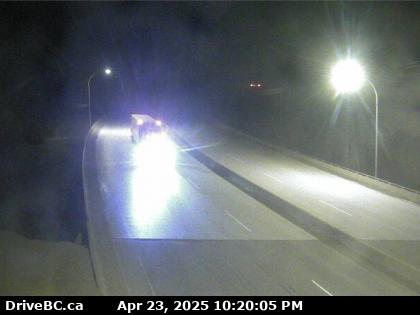 Showshed North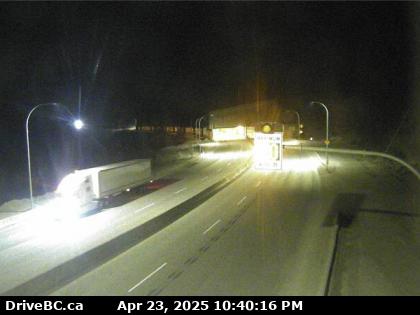 Snowshed South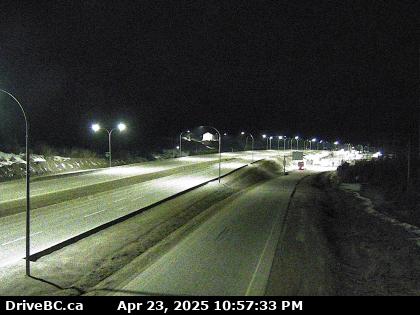 Zopkios South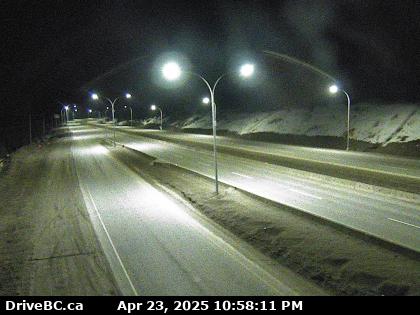 Zopkios North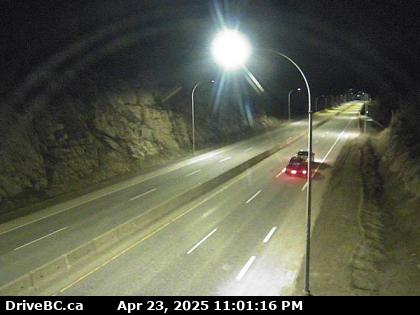 Coquihalla Lakes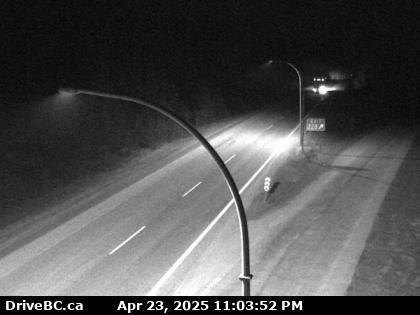 Britton Creek N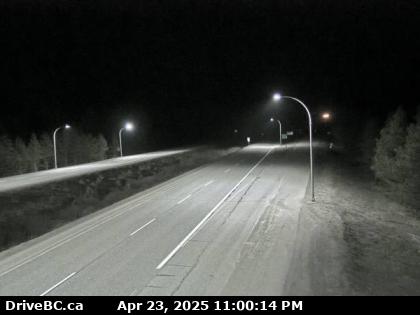 Mine Creek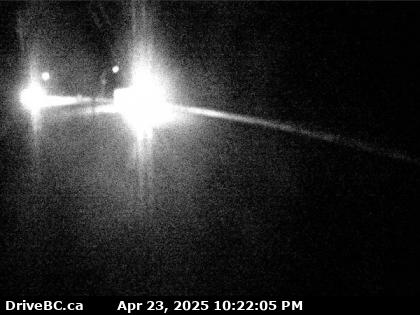 Larson Hill
Saturday July 02, 2022 at 08:10 UTC
| | |
| --- | --- |
| | The forecasts for the B.C. Travellers Routes have ended for the season and will resume on October 1. |
Choose highway to view conditions for:
| | |
| --- | --- |
| Highway 1 Both Directions | Highway 1, in both directions. Road construction work between Ainslie Rd N and Kanaka Station Rd for 16.1 km (Jackass Mountain Summit). Watch for traffic control. Expect delays. Loads over 3.8 metres in width restricted. Road open with sections of single lane alternating traffic. Watch for traffic control. Expect delays. Next update time Sun Jul 3 at 12:15 AM PDT. Last updated Sat Jul 2 at 12:45 AM PDT. (DBC-35355) |
| Highway 1 | Highway 1 (on Vancouver Island). Construction work between Exit 16: Leigh Rd and Wellswood Rd for 4.8 km (Langford). Until Wed Nov 30. Expect delays due to congestion. Last updated Wed Feb 23 at 7:11 AM PST. (DBC-37056) |
| Highway 1 Westbound | Highway 1, westbound. Construction work between Exit 7: Westridge Ave and Almondel Rd (West Vancouver). Until Tue Sep 6. From 7:00 AM to 7:00 PM PDT daily. Watch for traffic control. Westmount Road off ramp closure. Last updated Thu May 5 at 10:08 AM PDT. (DBC-40690) |
| Highway 1 Eastbound | Highway 1, eastbound. Construction work between Almondel Rd and Exit 7: Westridge Ave (West Vancouver). Until Tue Jul 26. From 10:00 PM to 5:00 AM PDT daily. Watch for traffic control. Intermittent lane closures. Last updated Tue May 24 at 12:04 PM PDT. (DBC-41383) |
| Highway 1 Westbound | Highway 1, westbound. Construction work between Exit 8: Cypress Bowl Rd and Exit 7: Westridge Ave for 1.5 km (West Vancouver). Until Wed Nov 16. From 10:00 PM to 5:00 AM PDT on weekdays. Expect minor delays. Watch for traffic control. Last updated Fri Jun 3 at 9:26 AM PDT. (DBC-41811) |
| Highway 1 Eastbound | Highway 1, eastbound. Maintenance between Exit 7: Westridge Ave and Exit 8: Cypress Bowl Rd (West Vancouver). Until Tue Jul 26 at 5:00 AM PDT. Lane Closure. Last updated Fri Jun 10 at 1:43 PM PDT. (DBC-42102) |
| Highway 1 Westbound | Highway 1, westbound. Construction work at Exit 8: Cypress Bowl Rd (West Vancouver). Until Sat Jul 16. From 7:00 AM to 7:00 PM PDT daily. Watch for traffic control. Cypress Bowl on ramp closure. Last updated Thu May 5 at 10:05 AM PDT. (DBC-40689) |
| Highway 1 Westbound | Highway 1, westbound. Maintenance between Exit 8: Cypress Bowl Rd and Exit 7: Westridge Ave for 1.6 km (West Vancouver). Until Wed Nov 16 at 5:00 AM PDT. Lane Closure. Last updated Fri Jun 10 at 8:54 AM PDT. (DBC-42089) |
| Highway 1 Eastbound | Highway 1, eastbound. Construction work between Exit 150: 160 St and Exit 53: 176th St / Highway 15 for 3.3 km (Surrey). Until Thu Jul 7 at 7:00 AM PDT. Shoulder closed. Work to extend to 10 AM on Saturdays only. Last updated Tue Mar 29 at 11:19 AM PDT. (DBC-39454) |
| Highway 1 Both Directions | Highway 1, in both directions. Construction work at Exit 58: 200 St (Langley - District). Until Fri Jul 15. Lane Closure. Work will be completed in phases to ensure two lanes remain open in each direction on 200th street and full access to the Highway 1 off-ramps, some delays should be expected. For more information: https://news.Gov.Bc.Ca/releases/2021TRAN0185-002391. Next update time Fri Jul 15 at 8:00 AM PDT. Last updated Fri Jul 1 at 10:33 AM PDT. (DBC-38632) |
| Highway 1 Westbound | Highway 1, westbound. Utility work between 248 St and Exit 66: 232nd St for 0.2 km (Langley - District). Until Sat Jul 30 at 5:00 AM PDT. Shoulder closed. Watch for traffic control. Last updated Fri Jun 17 at 9:26 AM PDT. (DBC-42363) |
| Highway 1 Eastbound | Highway 1, eastbound. Utility work between Exit 66: 232nd St and 248 St for 0.1 km (Langley - District). Until Sat Jul 30 at 5:00 AM PDT. Shoulder closed. Watch for traffic control. Last updated Fri Jun 17 at 9:28 AM PDT. (DBC-42364) |
| Highway 1 Both Directions | Highway 1, in both directions. Utility work planned between Exit 151: Peters Rd and Exit 160: Hunter Creek Rd for 2.2 km (7 to 9 km west of Hope). Starting Mon Jul 4 at 8:00 AM PDT until Fri Jul 15 at 4:00 PM PDT. Right lane will be closed. Shoulder will be closed. Watch for traffic control personnel. Expect delays. Last updated Tue Jun 21 at 11:28 AM PDT. (DBC-42479) |
| Highway 1 Westbound | Highway 1, westbound. Utility work planned between Exit 165: Flood Rd and Exit 160: Hunter Creek Rd for 4.7 km (Hope). Starting Tue Jul 5 until Fri Jul 15. From 6:00 AM to 7:00 PM PDT daily. Lane Closure. Expect delays. Speed reduction to 80 km/hr always. Last updated Wed Jun 29 at 12:24 PM PDT. (DBC-42747) |
| Highway 1 Eastbound | Highway 1, eastbound. Utility work planned between Exit 160: Hunter Creek Rd and Exit 165: Flood Rd for 4.7 km (Hope). Starting Tue Jul 5 until Fri Jul 15. From 6:00 AM to 7:00 PM PDT on weekdays and Saturday. Centre lane will be closed. Expect delays. Speed reduction to 80km/hr always. Last updated Wed Jun 29 at 12:30 PM PDT. (DBC-42748) |
| Highway 1 Eastbound | Highway 1, eastbound. Utility work planned between Exit 160: Hunter Creek Rd and Exit 165: Flood Rd for 4.7 km (Hope). Starting Tue Jul 5 at 6:00 AM PDT until Tue Jul 5 at 7:00 PM PDT. Expect delays. Alternating eastbound left lane and right lane closures. Last updated Thu Jun 30 at 1:32 PM PDT. (DBC-42784) |
| Highway 1 Eastbound | Highway 1, eastbound. Line painting planned between Exit 160: Hunter Creek Rd and Exit 165: Flood Rd (1 km west of Hope). Starting Tue Jul 5 at 6:00 AM PDT until Tue Jul 5 at 7:00 PM PDT. Right lane will be closed. Left lane will be blocked. Rumble strip installation will also be taking place. Watch for and obey traffic controllers. Last updated Thu Jun 30 at 3:23 PM PDT. (DBC-42786) |
| Highway 1 Both Directions | Highway 1, in both directions. Utility work between Exit 160: Hunter Creek Rd and Exit 165: Flood Rd (Hope). Until Fri Jul 15. From 9:00 AM to 4:00 PM PDT on weekdays. Right lane is closed in both directions. Expect delays. Last updated Fri May 20 at 4:52 PM PDT. (DBC-41303) |
| Highway 1 Southbound | Highway 1, southbound. Utility work planned between Whiskey Fill Rd and Emory Creek Campground (1 km south of Yale). Starting Mon Jul 4 at 9:00 AM PDT until Mon Jul 4 at 4:00 PM PDT. Right lane will be closed. Expect delays. Last updated Thu Jun 30 at 7:15 AM PDT. (DBC-42750) |
| Highway 1 Both Directions | Highway 1, in both directions. Bridge construction between Regent St and Toll Rd (Yale). Until Mon Oct 31. Road construction work. Single lane alternating traffic. Expect delays. Watch for traffic control. Speed reduced to 30km/h. Last updated Tue Mar 15 at 10:51 AM PDT. (DBC-38962) |
| Highway 1 Both Directions | Highway 1, in both directions. Utility work between Spuzzum Creek Rd and Alder Rd for 24.5 km (15 km north of Yale to 26 km south of Jackass Mountain Summit). Until Sun Jul 3. From 9:00 AM to 4:00 PM PDT on weekdays. Lane Closure. Expect delays. Last updated Fri Jun 3 at 9:05 AM PDT. (DBC-41807) |
| Highway 1 Northbound | Highway 1, northbound. Construction work planned between Old Boston Bar Rd and Pfenniger Rd for 2.2 km (27 to 24 km south of Jackass Mountain Summit). Starting Mon Jul 4 at 7:00 AM PDT until Mon Jul 4 at 5:00 PM PDT. Right lane will be closed. Watch for traffic control personnel. Expect delays. Last updated Wed Jun 29 at 9:11 AM PDT. (DBC-42739) |
| Highway 1 Northbound | Highway 1, northbound. Utility work planned between Boston Bar Station Rd and Kahmoose Rd for 11.7 km (26 to 14 km south of Jackass Mountain Summit). Starting Mon Jul 11 until Thu Jul 28. From 8:00 AM to 4:00 PM PDT daily. Right lane will be closed. Expect delays. Possible single lane alternating traffic. Speed limit reduced to 60 km/hr. Last updated Thu Jun 30 at 11:45 AM PDT. (DBC-42782) |
| Highway 1 | Highway 1. Utility work between Junction Hwy 12 and Nicoamen River Rd for 17.2 km (Lytton). Until Fri Jul 8 at 5:00 PM PDT. Single lane alternating traffic. Last updated Mon Jun 13 at 2:20 PM PDT. (DBC-42185) |
| Highway 1 Both Directions | Highway 1, in both directions. Construction work between Junction Hwy 8 and Cornwall Rd for 38.6 km (9 km south of Cache Creek to Spences Bridge). Until Tue Nov 15 at 5:00 PM PDT. Single lane alternating traffic. Expected delays of 5 minutes. Watch for signage and personnel. Last updated Sun Jun 12 at 11:14 AM PDT. (DBC-33388) |
| Highway 1 Both Directions | Highway 1, in both directions. Utility work between Basque Rd and Collins Rd for 21.9 km (Cache Creek). Until Sun Jul 31 at 4:00 PM PDT. Single lane alternating traffic. Northbound and Southbound lane closures with delays of 5 minutes. Watch for signage and personnel. Last updated Sun Jun 12 at 11:13 AM PDT. (DBC-42088) |
| Highway 1 Both Directions | Highway 1, in both directions. Shoulder maintenance planned between Vavasour Rd and Watson Dr W (32 km west of Kamloops). Starting Wed Jul 6 at 7:00 AM PDT until Wed Jul 6 at 3:00 PM PDT. Single lane alternating traffic will be in effect. Last updated Thu Jun 30 at 9:54 AM PDT. (DBC-42777) |
| Highway 1 Both Directions | Highway 1, in both directions. Road sweeping between Savona Access Rd and Abbey Rd for 24.3 km (6 to 30 km west of Kamloops). Watch for slow moving vehicle. Last updated Mon Jun 20 at 11:32 AM PDT. (DBC-40957) |
| Highway 1 Both Directions | Highway 1, in both directions. Road construction work planned at Highland Rd (Kamloops). Starting Mon Jul 4 until Fri Jul 15. From 7:00 AM to 7:00 PM PDT daily. Exit ramp will be closed. Left turn lane will be closed. Highway 1, in both directions. Road construction work planned at Highland Rd (Kamloops). Starting Mon Jul 4 until Fri Jul 15. From 7:00 AM to 7:00 PM PDT daily. Exit ramp will be closed. Left turn lane will be closed. Last updated Mon Jun 20 at 3:54 PM PDT. (DBC-42438) |
| Highway 1 Both Directions | Highway 1, in both directions. Road construction work at Coburn St (Chase). Until Fri Jul 29 at 3:00 PM PDT. Lane closures in both directions in effect. Watch for traffic control. Expect delays. Last updated Mon Jun 20 at 1:48 PM PDT. (DBC-42449) |
| Highway 1 Both Directions | Highway 1, in both directions. Watch for falling rocks between Shuswap Ave and Trans-Canada Hwy Frtg for 3.1 km (Chase). Watch for falling rock at Jade Mountain. Last updated Sat Jul 2 at 3:48 PM PDT. (DBC-38290) |
| Highway 1 Both Directions | Highway 1, in both directions. Blasting at Shuswap Ave (Chase). Until Wed Aug 31. From 10:00 AM to 3:00 PM PDT daily. Expect delays up to 30 minutes. Last updated Wed Apr 20 at 9:08 AM PDT. (DBC-40122) |
| Highway 1 Eastbound | Highway 1, eastbound. Travel advisory in effect between 2nd Nations Rd and 30 St NE for 7.8 km (Salmon Arm). Until Mon Jul 4 at 5:00 PM PDT. Expect delays due to congestion. Long weekend traffic and construction work may add delays of 10 minutes or more. Last updated Sat Jul 2 at 3:48 PM PDT. (DBC-42785) |
| Highway 1 Both Directions | Highway 1, in both directions. Construction work between 2nd Nations Rd and 10 St SW for 3.9 km (Salmon Arm). Until Wed Nov 30. From 7:00 AM to 5:00 PM PDT daily. Watch for traffic control. Expect traffic pattern changes. Minor intermittent traffic stops for short durations, lane shifts, and road works for Hwy realignment Long weekend traffic and construction work may add delays of 10 minutes or more. Last updated Thu Jun 30 at 3:14 PM PDT. (DBC-41535) |
| Highway 1 Both Directions | Highway 1, in both directions. Paving operations planned between 30 St NE and Canoe Beach Dr NE for 5.6 km (Salmon Arm). Starting Mon Jul 4 at 9:00 PM PDT until Fri Jul 15 at 6:00 AM PDT. From 9:00 PM to 6:00 AM PDT on weekdays and Sunday. Expect delays. Lane Closure. Single lane alternating traffic will be in effect. Paving from intersection of Highway 97B to Canoe Beach Drive. Expect up to 20 minute delays. Last updated Thu Jun 30 at 9:57 AM PDT. (DBC-42756) |
| Highway 1 Both Directions | Highway 1, in both directions. Watch for falling rocks between Canoe Beach Dr NE and Perry River Bridge for 39.1 km (Sicamous). Watch for falling rock in the area. Last updated Sat Jul 2 at 3:47 PM PDT. (DBC-39413) |
| Highway 1 | Highway 1. Limited visibility at Lanark Snowshed (1 km west of West Boundary of Glacier National Park). No lights in snowshed, use headlights. Last updated Sat Jul 2 at 4:14 AM PDT. (DBC-41738) |
| Highway 1 | Highway 1. Maintenance planned between Redgrave Rest Area and Wiseman Rd for 15.8 km (14 km east of East Boundary of Glacier National Park to 25 km west of Golden). Starting Tue Jul 5 until Wed Jul 6. From 8:00 AM to 5:00 PM MDT on Tuesday and Wednesday. Roadway will be reduced to two lanes. Watch for traffic control personnel. Speed limit 70 km/h. Environmental cleanup. Last updated Wed Jun 29 at 10:11 AM MDT. (DBC-42738) |
| Highway 1 Both Directions | Highway 1, in both directions. Construction work between Columbia West FSR and Wiseman Rd for 8.1 km (18 to 10 km east of East Boundary of Glacier National Park). Until Thu Nov 23, 2023. Watch for traffic control. Expect minor delays. Scheduled 30 min. Road closures at 7 pm for blasting. Last updated Wed Jun 29 at 4:00 PM MDT. (DBC-28953) |
| Highway 1 | Highway 1. Watch for falling rocks between Golden Donald Upper Rd and Ten Mile Hill Truck Stop Rd for 15.5 km (Golden to 9 km west of West Boundary of Yoho National Park). Last updated Sat Jul 2 at 4:28 PM MDT. (DBC-39397) |
| Highway 1 | Highway 1. Construction work planned between Golden Donald Upper Rd and Yoho Bridge (5 km east of Golden). Starting Mon Jul 4 at 12:00 PM MDT until Fri Jul 29 at 12:00 PM MDT. Single Lane Alt. Traffic Mon-Thur 8PM-10PM and Fri 8PM-7AM MDT. Delays of 30 min expected. Overnight closures 10PM-7AM MDT Sun-Thur night. Alt. Route is available via Hwy 95 and Hwy 93S. Allow 1.5 hrs additional travel time. Next update time Fri Jul 29 at 12:00 PM MDT. Last updated Wed Jun 29 at 9:00 AM MDT. (DBC-42726) |
| Highway 1 Both Directions | Highway 1, in both directions. Wildlife advisory in effect between Yoho Valley Rd - Takakkaw Falls and BC/Alberta Border for 12.7 km (16 to 3 km east of Field). No Stopping in the area. Speed reduction in place. Last updated Sat Jul 2 at 4:28 PM MDT. (DBC-42131) |
| | |
| --- | --- |
| Highway 3 | Highway 3. Road sweeping between Exit 177 and Sunshine Valley for 11.9 km (6 to 17 km east of Hope). From 7:00 AM to 4:00 PM PDT on Monday and Tuesday. Expect delays. Last updated Mon Jun 6 at 7:03 AM PDT. (DBC-41881) |
| Highway 3 Both Directions | Highway 3, in both directions. Utility work between Sunshine Valley and Tower Rd for 63.1 km (17 km east of Hope to 47 km west of Princeton). Until Fri Jul 22 at 4:00 PM PDT. Single lane alternating traffic. Hazard tree removal. Watch for and obey traffic control personnel. There will be no work after 12 Noon before a long weekend, or on the Monday following one. Last updated Fri Jun 24 at 3:11 PM PDT. (DBC-42602) |
| Highway 3 | Highway 3. Paving operations at Manning Park Resort (64 km east of Hope). Until Tue Aug 30 at 8:00 PM PDT. Lane Closure. Expect delays up to 20 minutes. Last updated Sat Jun 11 at 9:55 AM PDT. (DBC-42125) |
| Highway 3 | Highway 3. Road sweeping between Thistle Rd and Saturday Creek for 15.8 km (32 to 48 km west of Princeton). Until Wed Jun 29. From 8:00 AM to 3:30 PM PDT on Monday, Tuesday and Wednesday. Single lane alternating traffic. Last updated Thu Jun 23 at 7:57 AM PDT. (DBC-42558) |
| Highway 3 Both Directions | Highway 3, in both directions. Watch for falling rocks between Saturday Creek and Rocklin Ave for 28.2 km (Princeton). Last updated Sat Jul 2 at 3:51 PM PDT. (DBC-38278) |
| Highway 3 Eastbound | Highway 3, eastbound. Tree pruning between 62nd Ave and Nine Mile Pit for 18.2 km (18 km east of Osoyoos to Osoyoos). Until Fri Jul 8 at 5:00 PM PDT. Single lane alternating traffic. Starting Mon Jun 20 at 7:00 AM PDT until Fri Jul 8 at 5:00 PM PDT. Single lane alternating traffic will be in effect between Osoyoos and Bridesville. Last updated Fri Jun 24 at 7:22 PM PDT. (DBC-42290) |
| Highway 3 | Highway 3. Ditching between 68th Ave and East Lake Dr for 7.2 km (Christina Lake). From 6:30 AM to 7:30 PM PDT on weekdays. Single lane alternating traffic. Expect minor delays. Last updated Sun Jun 19 at 10:25 AM PDT. (DBC-42402) |
| Highway 3 | Highway 3. Watch for falling rocks between Paulson Bridge and Highway 3B for 17.3 km (15 km east of Christina Lake to 30 km west of Castlegar). Watch for fallen rock. Last updated Tue May 17 at 3:25 PM PDT. (DBC-40614) |
| Highway 3 | Highway 3. Watch for falling rocks between Columbia Ave and Junction Hwy 3B for 22.0 km (2 km east of Castlegar to 12 km west of Salmo). Watch for fallen rock on roadway. Last updated Tue May 17 at 3:26 PM PDT. (DBC-40778) |
| Highway 3 | Highway 3. Blasting between West Avalanche Gate and East Avalanche Gate (1 km west of Kootenay Pass). From 7:00 AM to 5:00 PM PDT on weekdays. Single lane alternating traffic. Expect delays. Last updated Wed Jun 8 at 10:27 AM PDT. (DBC-41994) |
| Highway 3 Both Directions | Highway 3, in both directions. Washout between East Avalanche Gate and West Creston Rd for 1.3 km (8 to 10 km east of Kootenay Pass). Single lane alternating traffic. Watch for traffic control. Pavement Drop due to Geotechnical Issue. Speed reduced in the area. Watch for signage and obey appropriately. Last updated Fri Jun 17 at 9:56 AM PDT. (DBC-42136) |
| Highway 3 Both Directions | Highway 3, in both directions. Bridge construction between East Avalanche Gate and West Creston Rd (9 km west of Creston). Until Mon Oct 31. Single lane alternating traffic. Expect delays. Width limit 3.40 m. Vehicles with greater width but can clear 1m from road to deck MAY be able to pass through. Last updated Wed Apr 20 at 12:55 PM PDT. (DBC-39892) |
| Highway 3 Both Directions | Highway 3, in both directions. Blasting planned between Moyie Wards Bridge and Moyie Swansea Bridge (13 km east of Moyie). Starting Mon Jul 4 at 11:30 AM MDT until Mon Jul 4 at 2:30 PM MDT. Road will be closed intermittently. Watch for traffic control personnel. Expect delays. Expect delays of up to 15 minutes. Last updated Tue Jun 28 at 1:43 PM MDT. (DBC-42703) |
| Highway 3 Both Directions | Highway 3, in both directions. Road construction work between Elko Tunnel and Kubinec Rd for 7.4 km (10 km east of Elko to 10 km west of Fernie). Until Mon Oct 31. From 7:00 AM to 6:00 PM MDT daily. Watch for traffic control. Last updated Wed Jun 8 at 1:57 PM MDT. (DBC-42005) |
| Highway 3 Both Directions | Highway 3, in both directions. Road construction work at Kubinec Rd (10 km west of Fernie). Until Tue Nov 8. From 7:00 AM to 7:00 PM MDT daily. Watch for traffic control. Last updated Mon May 30 at 2:52 PM MDT. (DBC-41635) |
| | |
| --- | --- |
| Highway 5 Northbound | Highway 5, northbound. Maintenance planned between the start of Highway 5 and Exit 192 for 10.5 km (Hope to 11 km north of Hope). Starting Mon Jul 4 at 6:00 AM PDT until Thu Aug 4 at 9:00 PM PDT. Last updated Thu Jun 30 at 4:22 PM PDT. (DBC-42789) |
| Highway 5 Northbound | Highway 5, northbound. Road maintenance work between the start of Highway 5 and Exit 195 for 14.4 km (1 to 16 km north of Hope). Until Mon Jul 4. From 6:00 AM to 9:00 PM PDT on weekdays. Utility work. Watch for traffic control. Expect delays. Last updated Fri Jun 3 at 10:12 AM PDT. (DBC-41812) |
| Highway 5 Northbound | Highway 5, northbound. Construction work between Exit 202 and Exit 217: Zopkios Brake Check (1 km north of Great Bear Snowshed). Expect delays due to congestion. Expect up to 20 minute delays. Last updated Wed Jun 22 at 12:43 PM PDT. (DBC-42529) |
| Highway 5 Both Directions | Highway 5, in both directions. Construction work between Exit 202 and Exit 290: Merritt for 84.3 km (Merritt to 11 km south of Great Bear Snowshed). Watch for traffic control. Expect Major delays due to congestion. Expect delays and traffic to be stopped periodically daily. Obey all signage. Speeds reduced through entire corridor and will be enforced. Last updated Mon Jun 6 at 9:34 AM PDT. (DBC-37553) |
| Highway 5 Northbound | Highway 5, northbound. Maintenance at Puett Ranch Rd (Kamloops). Lane Closure. Right lane closed. Last updated Mon Jun 20 at 11:32 AM PDT. (DBC-40860) |
| Highway 5 Both Directions | Highway 5, in both directions. Utility work planned between Clearwater Valley Rd and Joyce Lane (Clearwater). Starting Mon Jul 18 at 10:00 AM PDT until Mon Jul 18 at 12:00 PM PDT. Single lane alternating traffic will be in effect. Last updated Wed Jun 29 at 2:45 PM PDT. (DBC-42754) |
Chilliwack Forecast
Current Conditions
22.0 C
Sat night


Low 15.
Chance of showers
40%
Sun


High 18.
Periods of rain

Sun night


Low 14.
A few showers

Mon


High 20.
Chance of showers
60%
Mon night


Low 13.
Cloudy

Tues


High 21.
Cloudy

Tues night


Low 13.
Chance of showers
30%
Wed


High 25.
Cloudy

Hope Forecast
Current Conditions

21.9 C
Sat night


Low 15.
Chance of showers
30%
Sun


High 18.
Rain

Sun night


Low 14.
Chance of showers
60%
Mon


High 20.
Chance of showers
60%
Mon night


Low 13.
Cloudy

Tues


High 21.
Cloudy

Tues night


Low 13.
Chance of showers
30%
Wed


High 25.
Cloudy

Merritt Forecast
Current Conditions
19.5 C
Sat night


Low 13.
Chance of showers or thunderstorms
60%
Sun


High 21.
Chance of showers
70%
Sun night


Low 13.
Showers

Mon


High 22.
Chance of showers
40%
Mon night


Low 13.
Chance of showers
40%
Tues


High 26.
A mix of sun and cloud

Tues night


Low 11.
Clear

Wed


High 26.
A mix of sun and cloud